Sportsman eCommerce website for sports clothing & footwear
Scroll down
About
Sportsman.lt – is one of the biggest sports clothing and footwear e-commerce websites in Lithuania. They sell popular brands such as ADIDAS, NIKE, PUMA, REEBOK and other manufacturers sports and leisure merchandise.
Goals
Back in 2014, we created the first version of Sportsman.lt. We used Magento Content Management System for webshop development and did various integrations with Supply chain management system. In just four years products count increased from 2 thousand to 40 thousand, we created other 2 webshops and installed multisite administration functionality. Therefore we and sportsman.lt collective together decided that the time has come for an upgrade. The main goals were to increase conversion rate and qualitative parameter of a web traffic.
Results
After deep visitor behavior analysis we renewed content management system and created a brand new design. Nevertheless a webshop rejuvenated, and lost a lot of weight, we managed to achieve very specific results:
+19%
Conversion rate
increased +19%
+13%
Average time on website
increased +13%
5,6s
Average websites load time
decreased ~9s to ~5.6s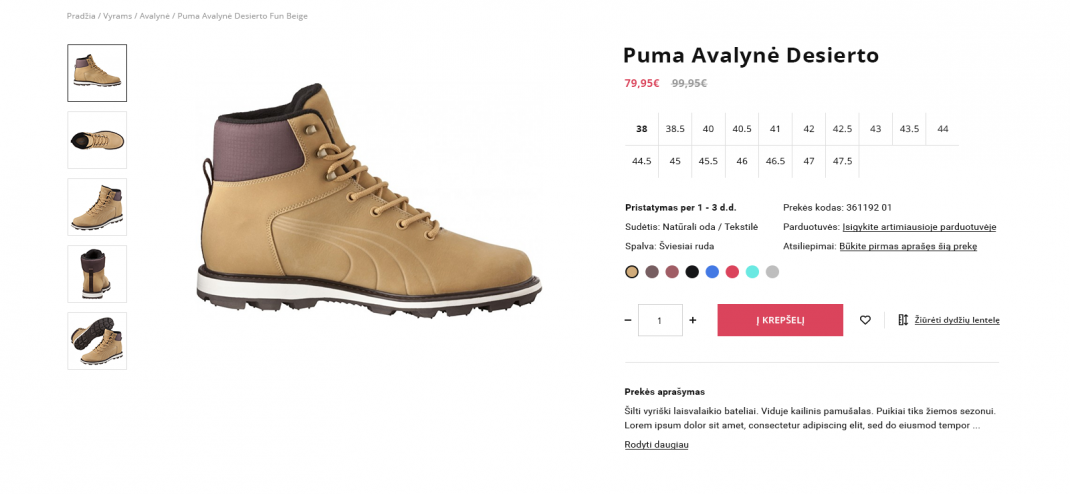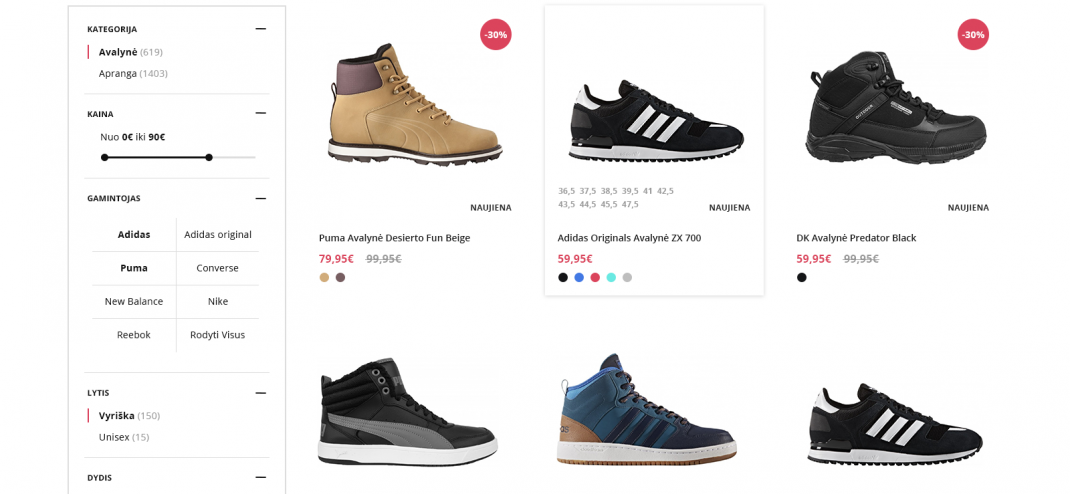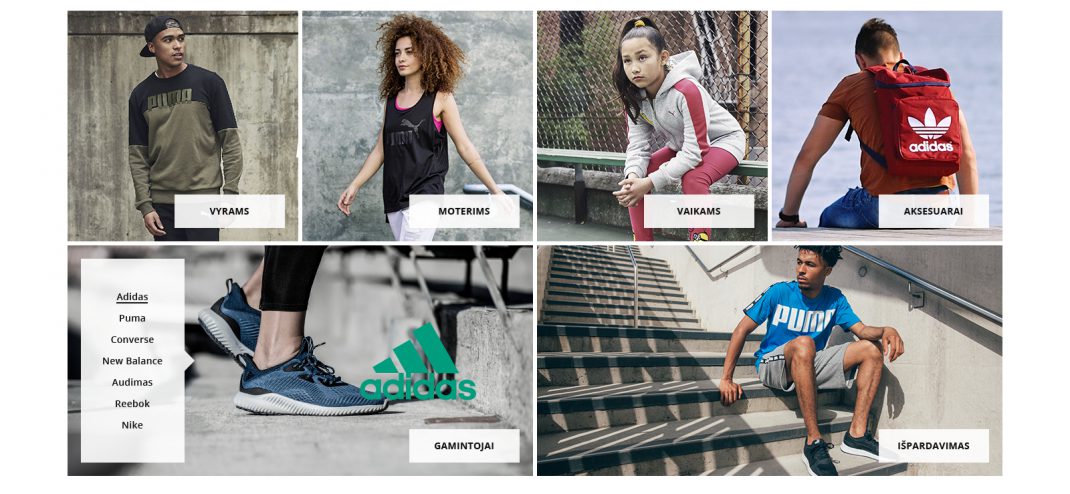 Technical solutions
Fast and smart product search
Different payment methods functionality
One page checkout
Advanced product filter
We are thankful for sportsman.lt collective's trust and cooperation. While working together we managed to make sportsman.lt one of the biggest and most visited sports clothing & footwear ecommerce websites in Lithuania.
Interested? Let's discuss your project
Call us or write us an email and we will arrange a meeting, during which we will discuss your project and our ideas for you.