Magento 2 Mokilizingas payment extension
Mokilizingas billing extension is made for the Magento 2 content management system, which allows customers to pay by using Mokilizingas leasing services. Entire payment process is done on Mokilizingas server. Functionality of the extension can be controlled by the admin.
Key features:
Enable/disable the Mokilizingas payment method.
Set the desired payment method name.
Custom CMS page error in case of the failed payment.
Possibility to enable/disable automatic change of order status.
The payment process starts immediately after order confirmation.
Additional information
The full functionality of the module is controlled by the admin panel.
The module requires Bank Link agreement with Mokilizingas

Payment method settings require a username

,

provided in the Bank Link agreement.

In the payment method settings, it is necessary to provide the user password specified in the Bank Link agreement.
You get the module right after the purchase, and it takes less than an hour to install it.
Added user guide.
If necessary. we will arrange for you to install the module (an additional fee applies)
Security
Payments are made on the Mokilizingas server. Mokilizingas Bank Link module only sends and receives data from the order of the Mokilizingas server.
Magento 2 Mokilizingas Bank Link module does not ask the buyer to provide bank login information. The entire payment process is executed on the Mokilizingas server.
Support
Platform: Magento 2.2; 2.3.
Help
When you purchase the Magento 2 Mokilizingas billing module, you get 1 month of free technical support service.  Also, for an additional fee, you can buy 3 months of technical assistance service.
If you have problems, please contact us at support@creation.lt
In your email, specify your website address, a detailed description of the problem, screenshots, etc. The more information you provide about the problem, the faster we can help you.
We provide help from 9:00 to 18:00 every workday.
Interested? Contact us! By phone +370 5 203 0333 or by email info@creation.lt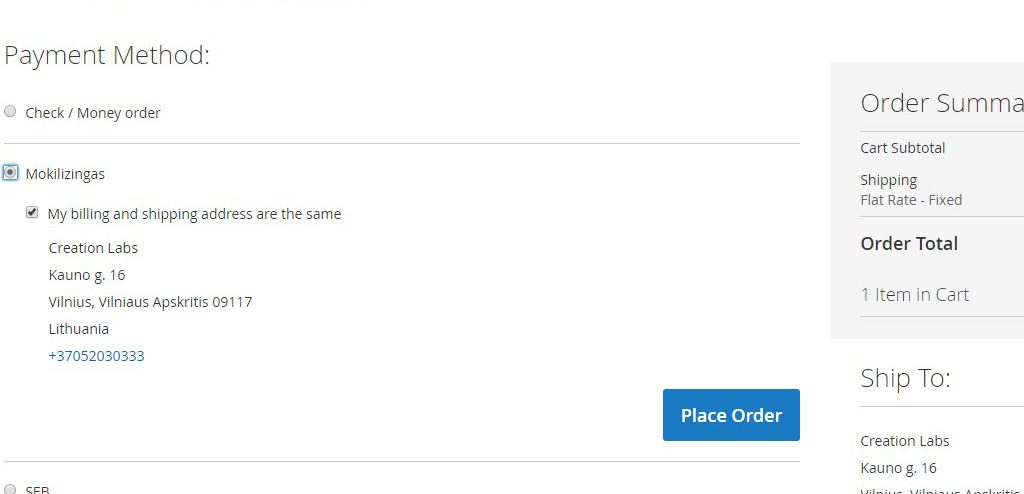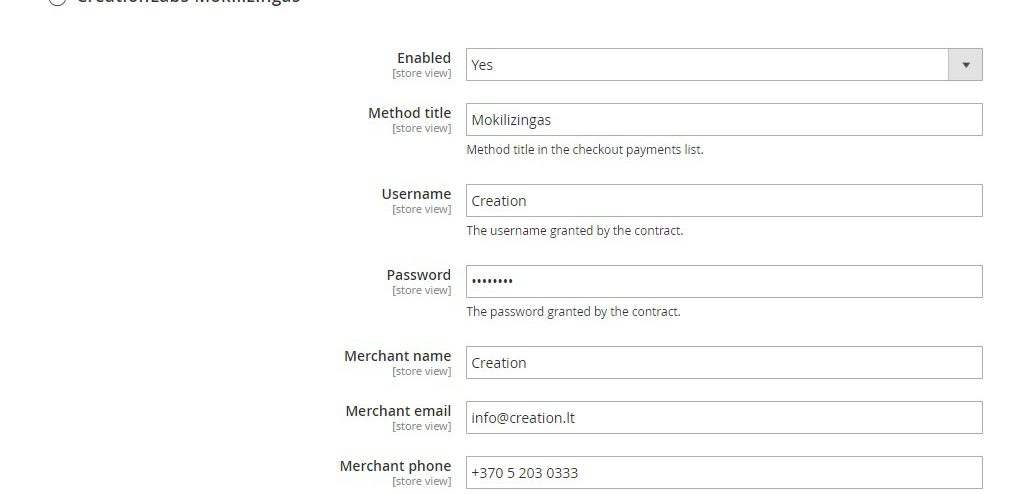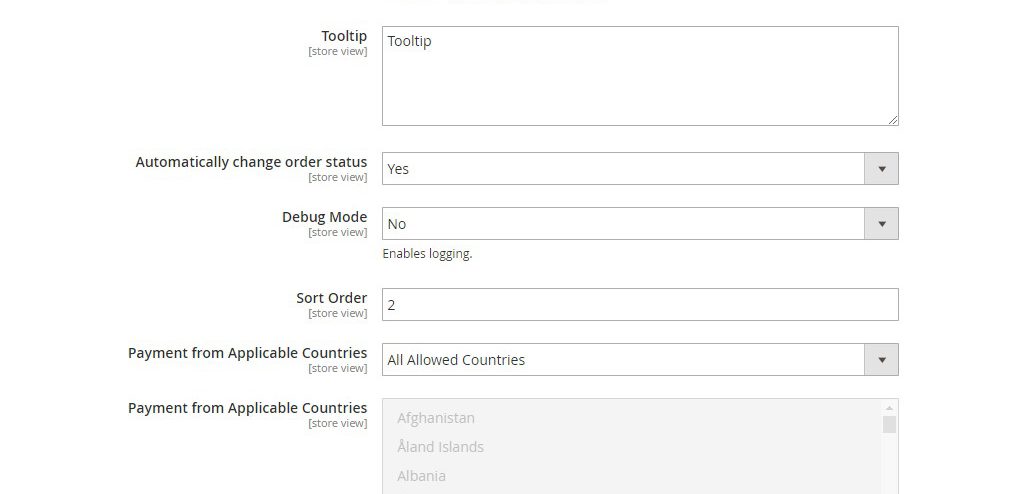 Course price
– License € 119.99
– User Guide
– 1 month free technical support
– 3 months technical support 99.99 €
– Installing the module 49.99 €