About
LIVE SQUARE – The center of Vilnius, where life and innovation pulsate. LIVE is to live now. SQUARE is to live here. The life and culture of modern townspeople are in this space. This space raises the dreary part of Gediminas Avenue and opens it for active life, work and presence – here and now. LIVE SQUARE is a dynamic and cultural community that inspires you to invest in knowledge, ideas and people. Their relationship.
What did we do?
We cut and customize the design provided by the client for mobile devices;

Integrated WordPress Content Management System;

We have installed additional modules that will facilitate the work of the site administrator;

We intergrated animations
Technical solutions
– WordPress CMS
– Design Cutting
– Animations
livesquare.lt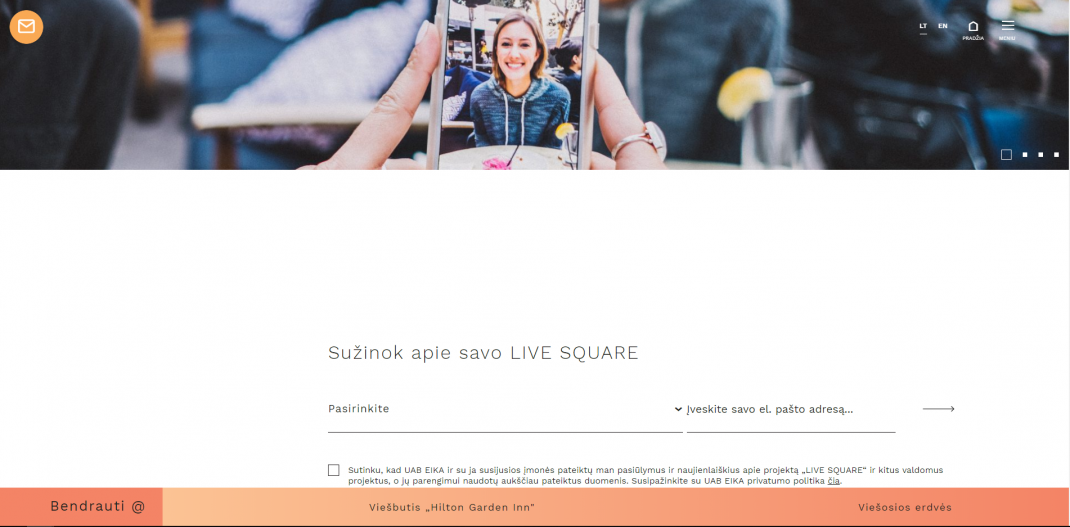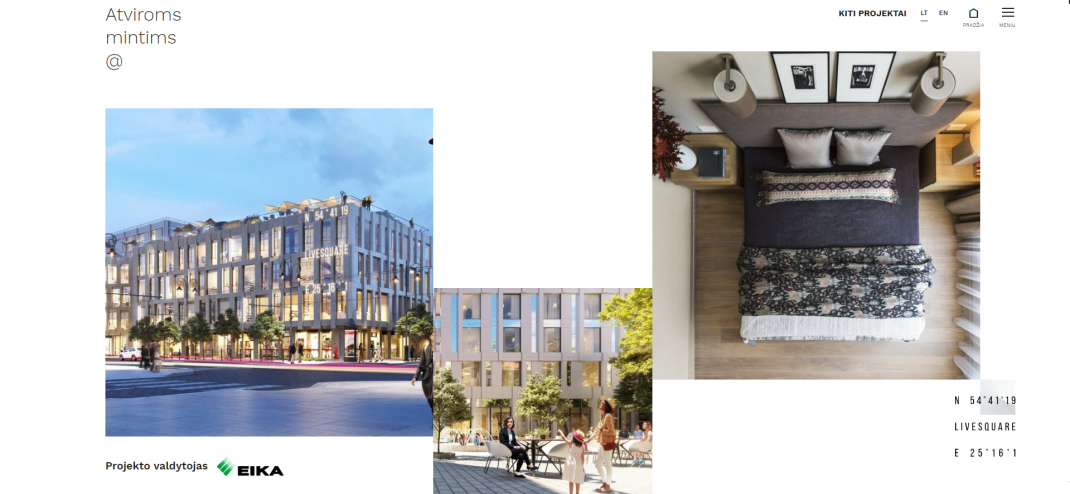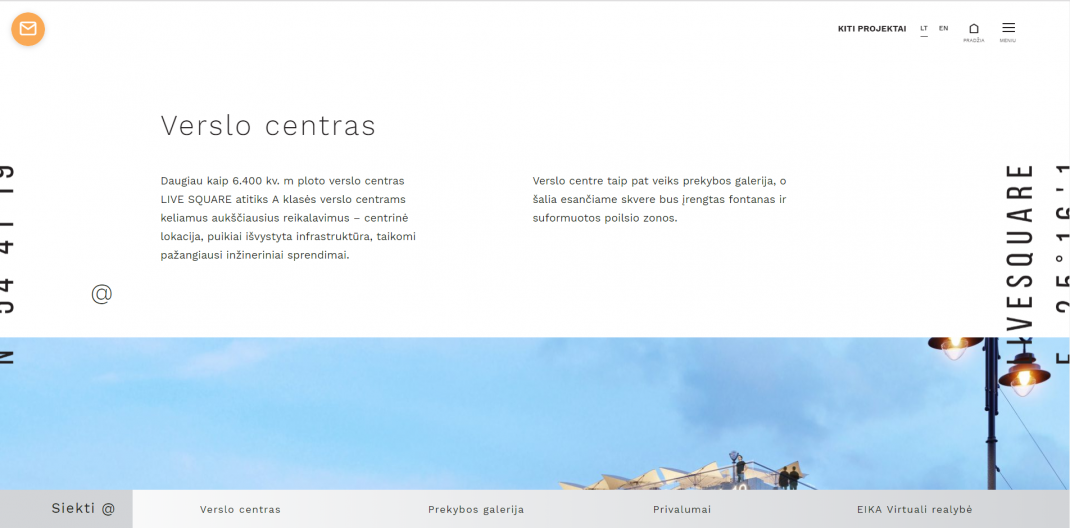 Would you like to know more?
Would you like to know more about this project or to discuss how we can help your business? Contact us at 8 5 203 0333 or email. info@creation.lt.
Next Case -Avitela
Avitela.lt - one of the largest electronics and household electronics stores in Lithuania. It sells household electronics from APPLE, SAMSUNG, PHILIPS, LG and other popular manufacturers.
All Cases
Interested? Let's Discuss Your Project
Call us or write us an email and we will arrange a meeting, during which we will discuss your project and our ideas for you.