About
Kedai24.lt is one of the biggest sports shoes and accessories electronic shops in Lithuania: ADIDAS, NIKE, PUMA, REEBOK and other manufacturers of sports and leisure shoes.
Goals
We created the first version of Kedai24.lt in 2014. With the rapid changes in web site trends, it's time to upgrade your website design. The updated site was launched in 2019. January 8th.
Results
Average Site Load speed ~ 5.4 sec.
Bounce rate decreased by 5%!
Avg. Session duration has become even 16% longer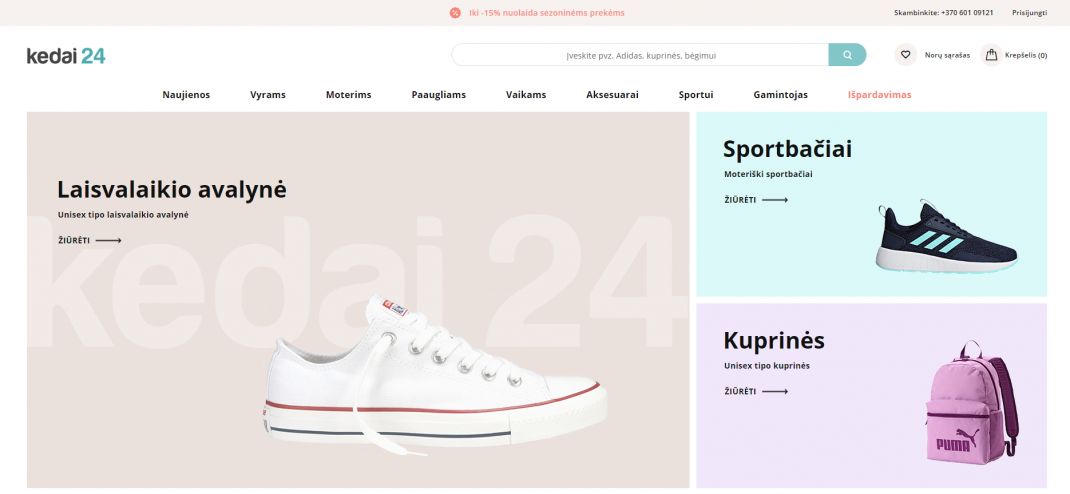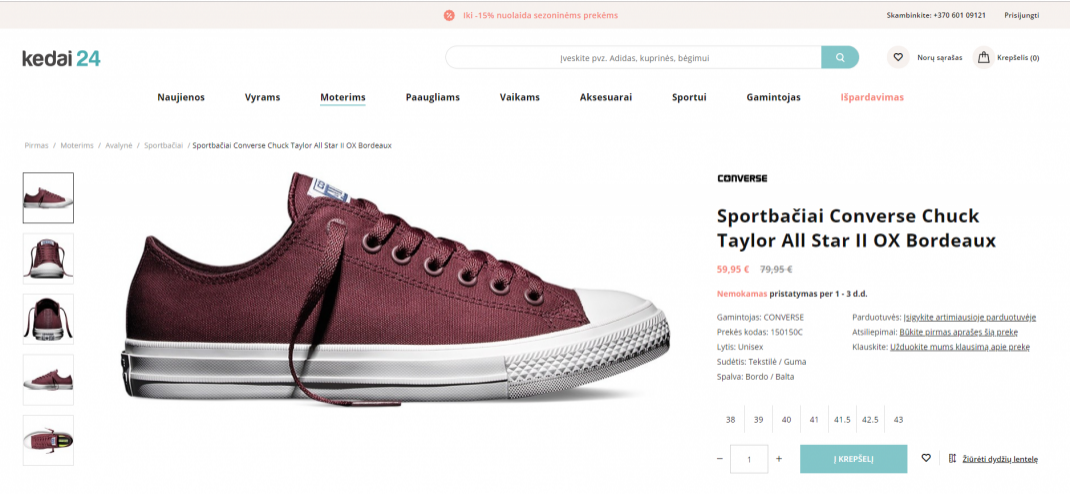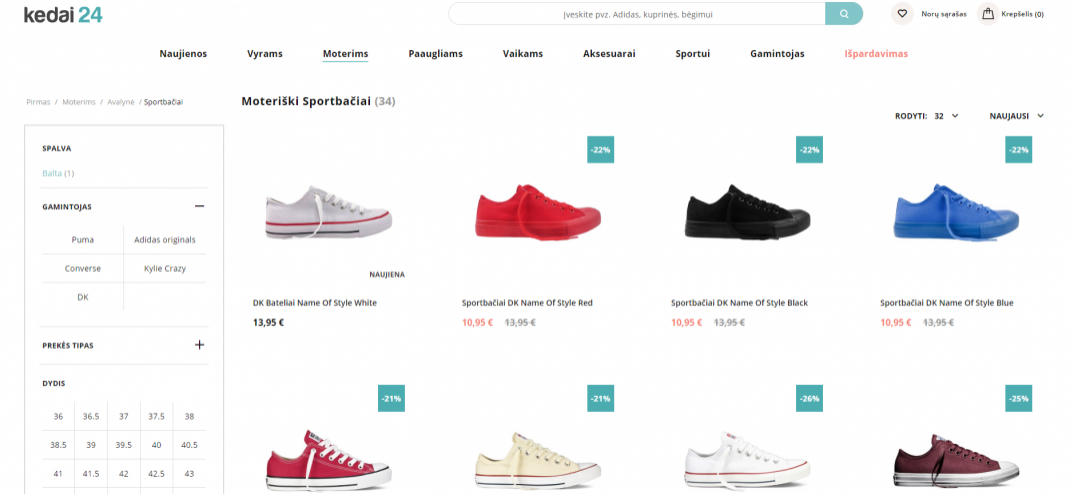 What did we do?
We have prepared a new design
We have integrated the open-source Magento content management system.
Convenient product filtering makes it easy for visitors to select the most suitable product using a stationary computer and a mobile device.
Integrated Smart Search
We have implemented an automatic update of balances and prices with a warehouse residue management system.
We strive to help and advise all our customers how they can use their e-shops not only as an additional source of sales but also as a tool to help them manage their product range.
Next Case -Sportsman
Sportsman.lt - is one of the biggest sports clothing and footwear e-commerce websites in Lithuania. They sell popular brands such as ADIDAS, NIKE, PUMA, REEBOK and other manufacturers sports and leisure merchandise.
All Cases
Interested? Let's discuss your project
Call us or write us an email and we will arrange a meeting, during which we will discuss your project and our ideas for you.